Even though I'm still working on my action research and finishing up a project for a presentation for my Understanding by Design Class - I couldn't help but take a break and head for the blogging world. That's when I saw the Blog Mixer Linky party over at
Yearn to Learn
. What a GREAT idea! I also noticed that First Grade Blue Skies commented about my cute blog button- THANKS! So I thought I would join in the fun.
1. My New Kid blogger is
Here We Go Loopty Loo
- Mrs. Gray is a Kindergarten/First Grade Looping Teacher. She has some fabulous ideas and just got blogging this summer.
2. I recently found this first grade blog
Frogtastic First Graders
! Some great ideas and freebies there.
3. I LOVE
Suddenly...2nd Graders
! She recently posted about her behavior clip chart which has inspired me to transform my clip chart to fit my camping theme.
4. How do I choose with so many ADORABLE blog buttons out there? Marvelous Multiagers has a cute button that is POLKA DOTS (another theme you can find in my classroom)!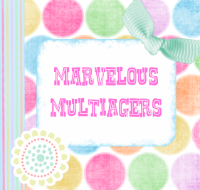 Always love finding new blogs and sharing ideas with teachers across grade levels. Share your favorites and link up with
Yearn to Learn
!